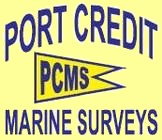 Port Credit Marine Survey
& Yacht Delivery
From Ontario, Canada


Society of Accredited Marine Surveyors




American Boat & Yacht Council


BoatUS ®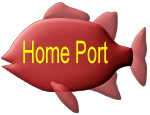 All About Marine Surveys

No great mysteries but there are some things expected from the broker, seller, buyer and the surveyor. All links here have to do with what happens before and after the surveyor arrives and whats expected from whom. Just for fun, check out these Sample Marine Survey Reports. Some of them are pretty funny (as long as they are not yours).
Marine Survey 101
Over 100 photos and tips on how to inspect the boat yourself before hiring a surveyor. Separate the wheat from the chafe before you spend money on a surveyor. If you study this and then print the checklist below, you should be prepared inspect a boat with some confidence.

Survey Checklist.
A printable checklist in a pdf. No detail or explanation but if you study Marine Survey 101, this checklist should help keep your thoughts organized through your pre-offer / pre-survey inspection.

The Sea Trial
Purpose and who does what and why.

Electrical Survey Checklist
This was put together by Robb Zuk on island net.com. It is an excellent effort but likely beyond the average newbie.

Survey Preparation
Buyer, seller and broker can make this entire process easier with a little preparation prior to me arriving to survey.

Frozen Boat Surveys
Can you reliably survey a boat in a Canadian winter, maybe, probably not.

Osmosis testing,
If I had any idea what this was I could make a lot more money, More bunk on this topic than any other in the marine business.

Moisture Meter Mythology (with a soupcon of Thermal Imagery),
Closely related to the hype of "osmosis". ... these meters do not measure moisture and they tell a lot of lies but they are still a necessary tool for the surveyor. Read about how they work and sometimes, how they don't. also a little bit on the latest craze in surveying ..... "Thermal imaging".

Oil Analysis
Another widely misunderstood inspection. Is it worth it, yes, maybe, probably not !