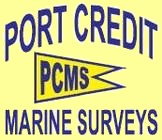 Port Credit Marine Surveys
& Yacht Delivery



Society of Accredited Marine Surveyors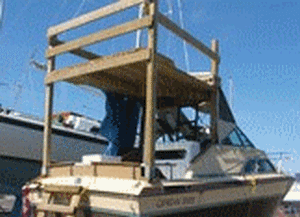 Custom flybridge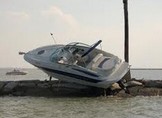 New drives & bottom paint



Custom trawler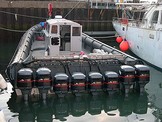 Lots of power



Cozy coastal cruiser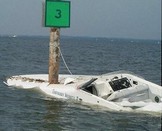 Needs a little TLC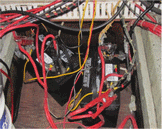 All new batteries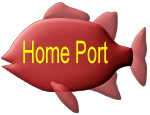 Use A Yacht Broker or Not ?

The column below at right is a question and response posted on the Yachting & Boating World chat forum.The response is from yacht broker John Rodriguez of www.jryachts.com in England. John's response to the question covers quite a lot and I did edit it a little as some of our Canadian legal and tax issues are a bit different. The column below left are my own thoughts on the matter.

I don't believe you save much if anything in buying or selling privately and on occasion it could be costly. A seller thinks he is going pocket the money he would have to pay a broker and the buyer thinks he is going to save that same dollar. Do the math ...
The broker has a lot of overhead and must cover costs but may be negotiable on commission on more expensive boats ( not likely on a $4k fixer upper). You never know unless you ask.

What if the survey report scares you and you want your deposit back. How easy is that going to be. Let the broker worry about it.

How do you know a seller has the right to sell a boat. Many boats have changed hands over the years without ever changing the license or registration so provenance may be difficult to show. Let the broker worry about it.

Is there a lien on the vessel or not ? This should be part of the brokers due diligence. I suppose you could re-invent the wheel and do your own lien search if you have the patience to deal with the provincial government or you could ... Let the broker worry about it.

How much time are you going to spend showing unqualified buyers through your boat. Let the broker worry about it.

How many "beautifully maintained" junkers are you going to drive all over hell's half acre to look at. Be frank with the broker about what you want and how much you have to spend and let him pull the early weeds. A good broker will have already inspected the vessel prior to listing it and know if its close to what you are looking for.

A forward looking broker will help narrow the field to find the right boat for you and not just make the quick sale. A professional wants you to come back when you upgrade while the flybynighters will be off selling aluminum siding.

Anyone can post a boat for sale on-line these days and more and more are doing so. This has had a negative effect on many brokers in a tough business to begin with, as is any when your livelihood depends on commission. One of the upsides is that the fly-by-nighters who also sell cars, real estate and TV satellite systems are slowly dripping (not a spelling error) out of the business.

Given a choice between surveying a boat in a brokerage deal and a private sale, I'll take the brokerage deal every time. Given that there are often substantial sums of money involved and even more precious dreams. Discussions between buyer and seller can become quite heated. Disputes are not uncommon in private deals and I am sometimes used as a foil. No thanks that's not my job. My client (buyer) is more than welcome to hang over my shoulder as I poke through a boat. The seller however, is not. My job is to find the flaws and the seller often disagrees with my findings.. I long ago decided that if the seller was present I would politely inform him that I cannot discuss the boat with him and go about my job. Many people have to be told more than once. Many private buyer/seller interactions need a referee and expect that of the surveyor, not a chance in hell ! Let the broker do that.

A knowledgeable broker will have a standard offer to purchase that will cover most contingencies and will be prepared for whatever comes up ... he has seen it all before.

Much like those in the surveying business, no qualifications or license are required to be a yacht broker. The Society of Accredited Marine Surveyors has educational and ethics standards for surveyors, so to does the CPYB require educational and ethical standards for Certified Professional Yacht Brokers and gives you a place to make a complaint.

Use a CPYB or a broker from an established house. Not all brokers are created equal, well maybe they were but shortly thereafter many took a different path. Using a broker from a well established company or a CPYB is certainly not a guarantee of a smooth sale/purchase but it certainly raises the bar. Just like plumbers, orthopedists and surveyors, someone graduated at the bottom of the class but you have much better odds with someone who at least graduated. Yacht brokers operate much as realtors in that you do not have to buy through the broker that has the boat listed. You can use any broker you feel comfortable with. Even if the boat is south of the border you can still go through a Canadian broker, if fact I think that is a wise thing to do for all the reasons listed above. It may be even more important than if the boat is south of the border.

I've had dealings with most of the brokers in Ontario at one time or another and found that like any other endeavor; 80% are average, 10% should be selling swampland and 10% are knowledgeable, ethical business people with a love of boats. Your job is to find one in that second 10% just like you would if you were hiring a doctor, contractor or surveyor.
Of course if you already know everything there is to know about boats and the intricacies of their sale/purchase, you don't need either a surveyor or broker.

A fairly recent pheomena is the "Buyers Broker" and this makes a lot of sense to me. Find a broker you trust and guarantee that you will buy through him if he represents only your interests. As it stands now, just like in real estate, all brokers represent the seller (and themselves). This may seem like a subtle distinction but I assure you it is not, think about it.

Question -
Are yacht brokers an outdated entity in the age of internet advertising ?

A brokers response -
Check your license or registry and ownership paperwork
Check for liens
Recover lost paperwork or organize certified copies
Have real time knowledge of actual achieved selling prices
Write your boat's particulars in a way that sells
Photograph the boat professionally in a way that sells
Make a video of the boat in a way that sells
Email details to registered active buyers looking for a boat like yours
Call buyer who asked to be informed when a boat like yours comes up
Market your boat by telephone
Market your boat face to face
Market your boat on broker only websites like yachtworld.com
Market your boat at boat shows
Continuously look for PR opportunities for your boat
Pass your boat's details to co-brokers in different geographic locations
Buy specific, targeted advertising on your behalf
Answer telephone enquiries about your boat
Answer email enquiries about your boat
Pick up viewers from the airport or train station
Show your boat and demonstrate its features in a way that sells
Prepare and air your boat before each viewing
Weed out the scammers and money launderers
Negotiate a price
Draw up contract with conditions specific to you, the boat and the buyer
Hold the deposit securely for both sides
Carry insurance for both sides
Carry out a sea trial
Arrange the lift
Attend the survey
Negotiate with seller and buyer after survey
Help with quotes and repairs recommend by the surveyor
Amend the contract with new terms after survey
Process the balance payment securely for both sides
Ensure ownership is passed correctly and draw up the Bill of Sale
Provide a new paper trail for both sides
Assist with registration or licensing
Help arrange finance
Help arrange insurance
Help find a berth
Buy the drinks on handover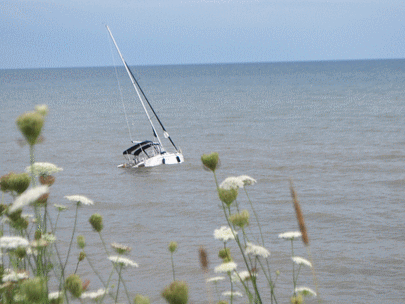 ............. Will the seller tell you about his little problem last summer